THERE ∃XISTS is a visual poem embodying the resilience of all there exists after being bend and shaped for many years to our will. Existence is more than stillness, THERE ∃XIST contains all, insists that everything be, and is humanity in transformation, moving with(in) the turbulence and symmetry of the world. THERE ∃XISTS is a graceful, deep, curtseying exploration of overlapping movements, rhythms and synergy on how to ethically form humanity reposeful in relationship to all there exists.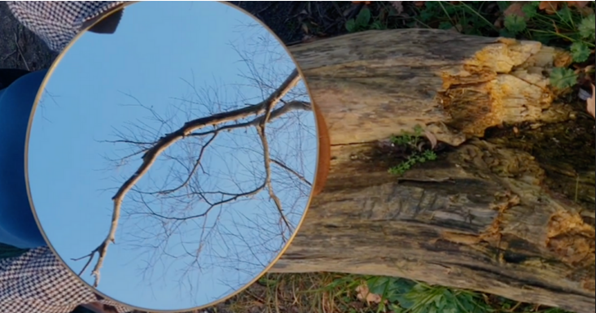 Commissioned for Micro Galleries as part of Project / Forward:2047
Micro Galleries
A creative clinic empowering and developing innovative creative solutions to local and global issues. The Collective is a virtual hub of annually selected artists and creatives from around the world. With a hugely diverse range of practices, cultures, and experience and they are selected for their new and innovative ideas or old methods placed in new contexts, their interest in disrupting an environment, a community, a mindset in positive ways. They are artists with a conscious, who bring some of the best, most heartfelt, dynamic, hot-diggidy-dog creativity to public spaces, and are the essence of MG's ethos, which they make a tangible and impactful reality.
Project / Forward: 2047
Project / Forward: 2047 was a three-day global projection art festival featured in Kenya, Nepal, Colombia, Indonesia, Peru, and Jordan, and supported by sites in Hong Kong, Austria, Italy, USA, Spain, and Australia. Over 45 artworks from across the world were beamed into unexpected spaces in places that are usually not the focus for new media art. This spotlight on walls but also on invisible sections of under-resourced communities was intended as a provocation for hope, color, light and to seed new ideas on how our world would look if we had the chance and power to plan it. The contributing artists were responsible for creating the blueprint for 2047. From their lock-down lounge rooms across the globe, they imagined how to build a better world; sketching what values people will have, how will they spend their time, what the cultural and geographic landscape look like, exploring a new environment, and what we really want for the future?
About the artist
jn/nk is a multidisciplinary collaborative artivist engaging in conversations on humankind, the environment, and taboo topics. Her work highlights and addresses the things we don't like to see, hear or face. She focuses on the undeniable impact we as human beings are having on our planet and the inevitabilities of life's fragility.