The story of a Disappearing City
Untold Trauma is a performance that gives room to different inhabitants of Alexandria to discuss the replacement and renewal process of the city. In the performance, the audience plays a character, reading a part created specifically for the purpose. The performance is moderated by the professional acting trainer Mohamed Khamis. Stage props, music, lighting and multimedia tools support the performance.
Like many cities, Alexandria is going through a process of deliberate urban and community displacement. A forest of illegal quickly-built concrete towers has replaced the city's unique architectural features that have been its signature throughout modern times – European buildings with their small gardens in Camp Ceaser and Ibrahimiyya disappeared, palaces and villas with special architecture were destroyed as well as the Ottoman District.
The city is currently home to around 132,000 illegal buildings. These do little to support community life. Built by quick-profit seekers from illegal networks, the new dwellings have replaced Alexandria's citizens. The majority of these families are poor and peaceful. They have failed to negotiate for a new home and had to leave their neighbourhoods all together as a result of the intensive violence they were subjected to throughout this replacement and renewal process.
The performance gives participants a chance to personify with the different characters in the story: the outlaws, the harmed, beneficiaries, quick-profit seekers and urban heritage carers. They will abandon their true personalities and play a whole new character with new situations, feelings and motives, in an aim to fully discuss the replacement and renewal process.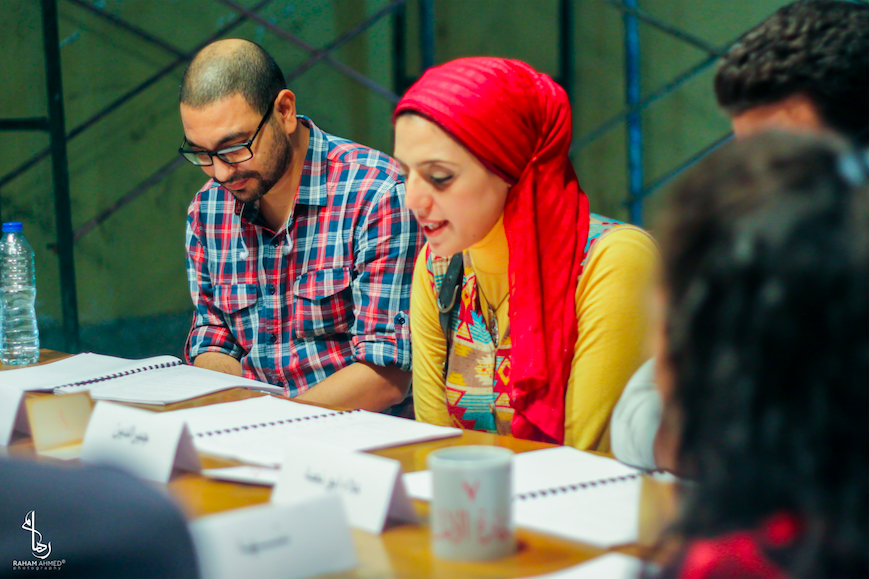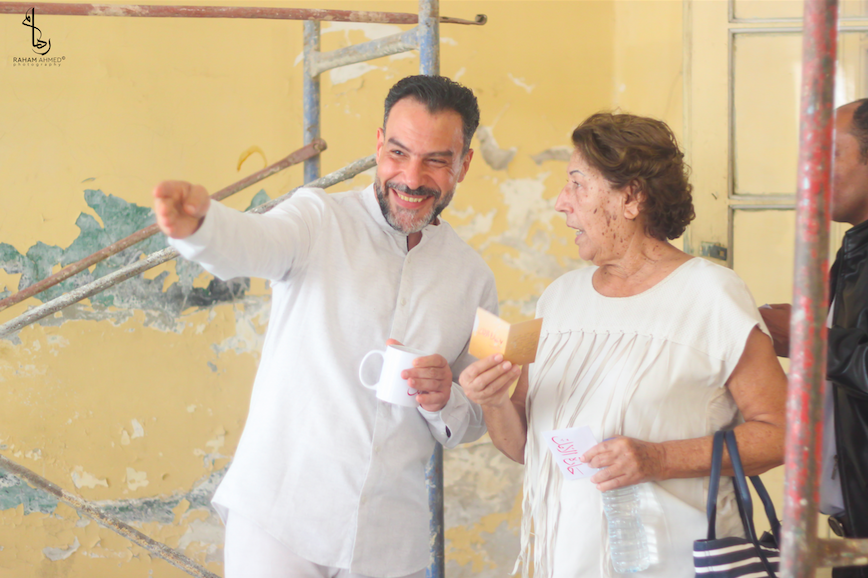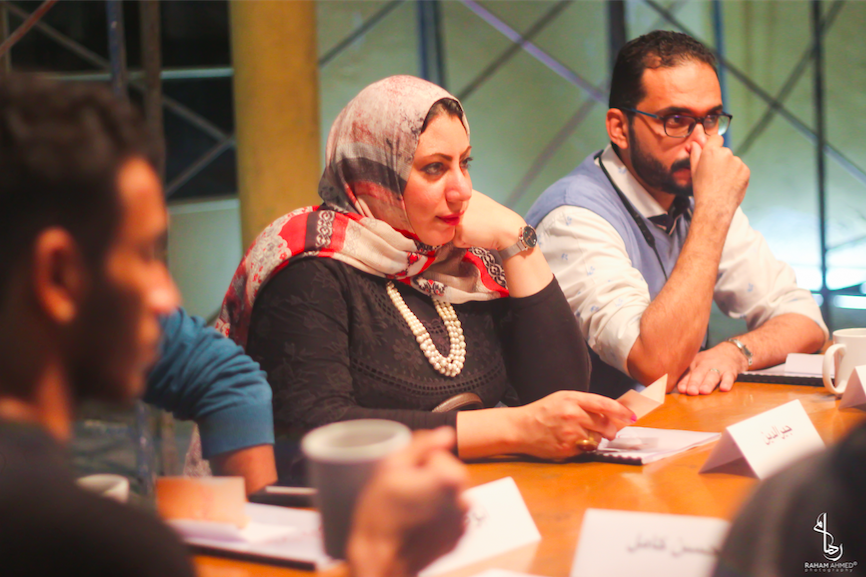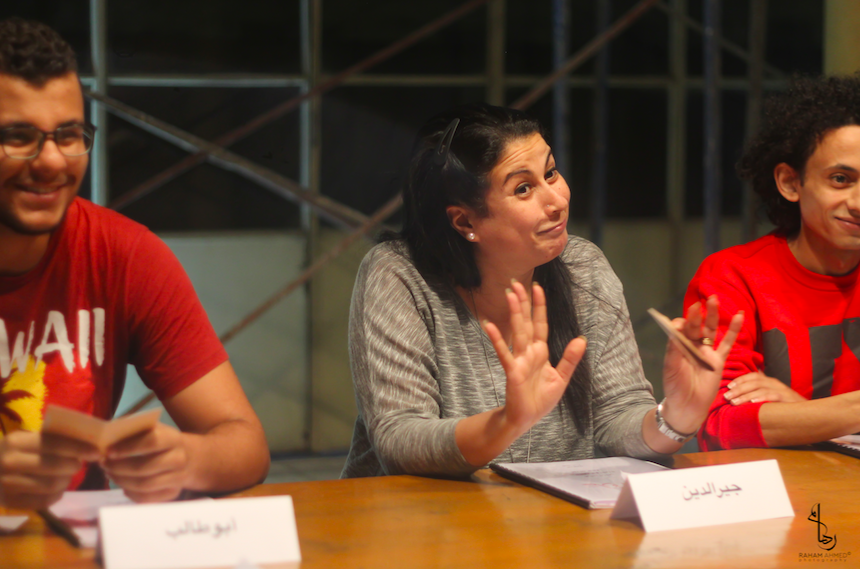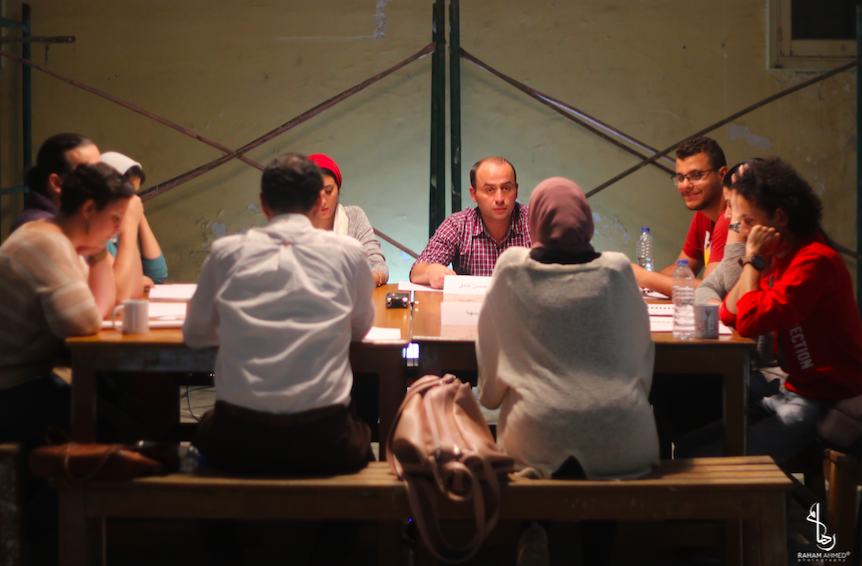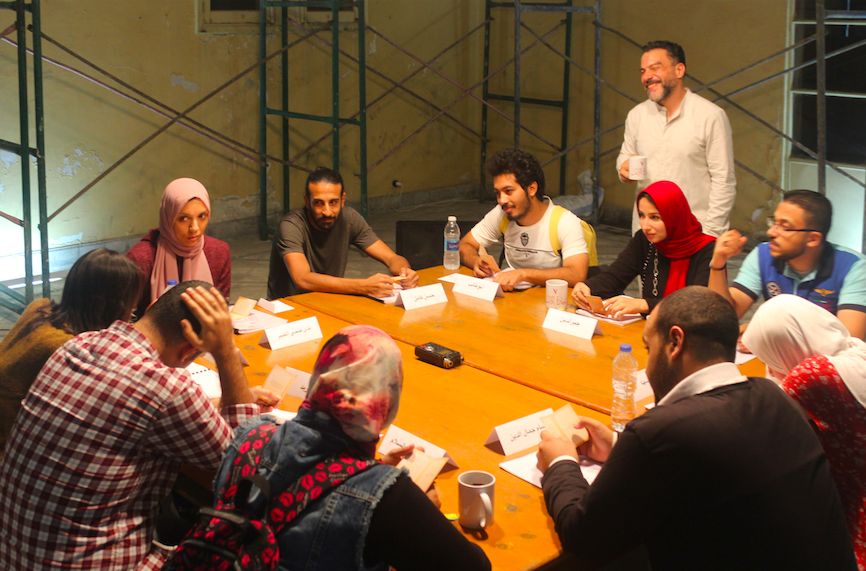 About Abdalla Saif
Abdalla Daif is an Egyptian performing artist and producer, whose work comprises contemporary artistic, cultural and urban practices. My work seeks to activate critical creative thinking and ways of re-imagining new scenarios of social life among spectators, hoping, in particular, to bring artistic practices closer to people who are usually removed from cultural and social participation. My artwork challenges the concept of authority, suggesting artistic practices instead become methods of deep democracy and social transformation.
Daif has been widely recognized as a cultural manager, whose work focuses on contemporary artistic, cultural and urban practices and through his work as a strategic planner and program manager for Gudran association for art and development, 2004 – 2018.
In 2015 Abdalla Daif returned to present his performances "wa kan abohma salahan" (2015) work in progress about the urban change in Alexandria city; "the Store" (2016), supported by British Council, EU Delegation Cairo and Nassim El-Raqs festival and D-CAF 2018; he presented "NAAR DE NEDERLANDERS" in Leiden, Nederland 2018." Dialogue on Deference " in cooperation with Claudia Bosse and Guenther Auer, performed in Theatre is A Must Festival, D-CAF Festival 2019, Kosmos Theater Vienna and Vierte Welt Berlin, Supported by Change of the Scene, Robert Boch foundation and International institute for theatre.
Credits
Dramaturgy and Directed by: Abdalla Daif Performed by: Mohamed Khamis Scenography: Osama El Hawary Stylist: Aliaa El GreadySound Design: Ayman Asfour and Mohamed Khaled Social Media: Mohamed Fadel Communication: Mennah Maher Documentary Photography: Abdalla Dawestashy Advertising Photography: Hassan Ghonim Documentation Photography: Reham Ahmad Calligraphy: Omar Fahmy Advertising Materials: Ahmed Salem Producer: Abdalla Daif Translation: Kholoud Said Amer Executive Director: Mohamed Farag El Kashab Supported By: Arab Fund for Arts and Culture (AFAC) In Cooperation with: Hellenic Foundation for CultureWekalet Behna Art Space Reflection for Arts, Training & Development